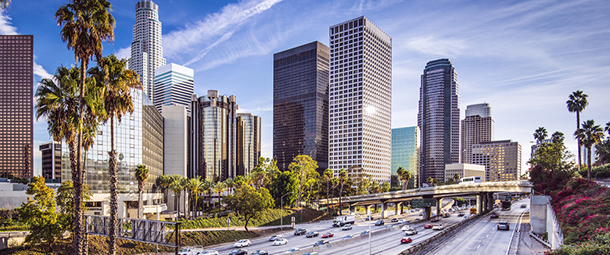 You must have heard this via all sorts of media at least a dozen times by now – this life pace we have adopted isn't natural. It should come as no surprise that our stress levels are through the roof; we are so far away from our natural roots that it seems like we'll cut them off completely any minute now.
This is particularly evident in large metropolitan areas. If you consult any therapist in Los Angeles CA, they will tell you the same. But it's up to you to decide what you're going to do with the knowledge you now possess.
We should put our best efforts into preventing this unnatural flow from dominating our lives. This kind of rhythm damages our health, makes us feel unfulfilled and shortens our lifespans. The fact is that this kind of lifestyle is forced on us, and it's quite difficult to live outside its borders.
But that doesn't mean we should simply let things be the way they are. There are good things you can do for your mind and your body that will make a significant difference.
Take a Walk at the Closest Park
This is the easiest one and the cheapest one. No matter what part of the town you call home, I'm sure there's a park just a couple of blocks away from you. My suggestion is to go by yourself. Actually, when was the last time you have done anything similar to this all alone?
A nice, long evening walk in LA will help you achieve a level of serenity you haven't experienced in a long time. This is a great opportunity to breathe in, think about what you're doing, where you're headed and how you feel about yourself.
Besides, walking is a form of exercise. As far am I concerned, the right time for a walk like this is just after dinner – we all know that walking helps with digestion, so you'll be doing something nice for your mind and your body, as well.
Get the Getty Villa Tour
When it's not crowded with tourists, this place is a veritable time-travel device. And what better way to distance yourself from this hectic world of ours, than to go through time and visit a place without technology?
Just pick a date carefully, so you don't end up overwhelmed by camera flashes, and allow yourself to start longing for how things once were – it will give you a whole new perspective on life. Once you adopt this new outlook on life, you'll be able to objectively evaluate your needs.
You can make a whole day out of it, actually. Have some alone time, make your favorite meal, don't rush anywhere and enjoy the travel as much as you'll enjoy the Villa. You should start taking a proper care of yourself, and this should be just the start.
Stop by on an Unplug Meditation Class
I love this organization. They are all about the work, because they know talk is cheap, and their classes are for all levels. It doesn't matter if you're a complete amateur and you're meeting the term meditation for the first time, or you have been practicing it for a while, signing up for a class will be more than helpful.
These are just some of the things you'll experience.
Focus Improvement
Decreased Anxiety Levels
Increased Creativity
After one of their classes, you'll feel fresh and full of energy. It's not a bad idea to use your lunch break for this cause, because you'll be completely renewed and ready for a new conquest when you return to your job.
If you're one of those people who don't "believe" in this method, you should know that there is literally nothing to lose if you just give it a shot. This is an ancient eastern way to connect to your inner self, which had slowly developed and perfected over the course of several centuries, and even modern science agrees that these methods work very well. It is not overly difficult or physically demanding, and when done in a group can be a very pleasant experience. You can even meet a lot of interesting new people who you can share your story with and get some good advice from. I'm sure you'll enjoy it.
Visiting a Therapist in Los Angeles CA
Having an educated professional that can help you with achieving stress relief, making important life decisions and dealing with your emotions is crucial nowadays.
Not many of us grew up in an emotionally stable environment, which is why not all of us are able to recognize insecurities that overwhelm us and eventually lead to anxiety and stress. Life can seem too difficult at some points, and that is when you mustn't hesitate to ask for help.
Just having someone with an open mind to talk to can be more than enough in certain cases – no judgment, no criticism and no nagging. However, you can't put your trust into the first therapist you see in Los Angeles, so do your research and ask for recommendations before you open up to someone.
You should know that therapists are educated to help you come to better conclusions that are based on real facts, and I believe that every person in the world should have their own therapist to help them with their journey of self-discovery.
Find Inspiration in the Museum of Art
Even today, art is underappreciated. This is a type of food for the soul unlike any other, and you simply must ensure that you are continuously exposed to it.
My reasons for suggesting this as a method for stress relief are quite similar to those for visiting the Getty Villa, but not exactly the same. You see – with art you can travel through time and space, meet distant cultures, fall in love with a people or develop a unique value system.
Los Angeles is a city full of inspiring artists, young activists and mature critics. All of them together can open up a whole new world for you that is always welcomes new members. Don't allow this invitation to go to waste.
Catch a Show in the Upright Citizens Brigade Theatre
Although this isn't a permanent solution, it's a great filter. Los Angeles has one of the greatest comedy stages in the world, and you simply shouldn't miss out on their fantastic shows any longer.
The Upright Citizens Brigade Theatre is a really interesting blend that has members of all ages, so you'll be able to participate in performances done by young comedians and seasoned satirists alike.
So, whether you catch a simple and funny or a painfully hilarious show, I'm sure you'll have a lot of fun. Humor is a great way to forget about the world around you for a while, and simply enjoy the moment.
Catch a Play
The concept of theatre exists almost as long as the human kind, and it has been always there to reflect some fragment of society and expose it into the different lighting. it's quite sad that theatre is this underappreciated today.
Being an actor in the theater is a lot more different than being a movie actor – the show simply must go on. Preparations they go through are truly amazing, and you can be a witness to their effort during the play itself.
Speaking of the play – that is where the true treasure lies. Plays are interactive, and it's not like you can pause it – you'll laugh, cry, feel anxious or happy right along with the whole cast. Also, you won't leave empty handed, because all plays carry an enriching type of weight you won't forget.
This list isn't a multiple choice type of question, so you know you don't have to pick out just one option. Whether you decide you need your own therapist in Los Angeles, or you simply prefer to spend an entire night laughing and running around town, you can be sure that your mind will appreciate it.